We carry a full line of all traffic signs whether it's directional or regulatory. Traffic signs can be custom made to your specifications, or your can order from the hundreds of standard models. Different grades of reflectivity are available.
المنتجات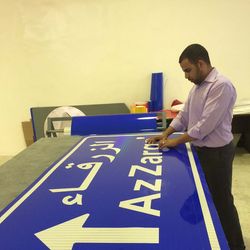 Directional signs
These signs tell you about distances and destinations. They are usually rectangular with a Blue ...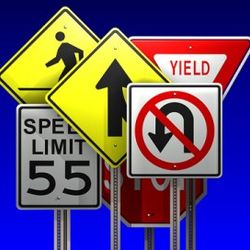 Regulatory signs
Regulatory signs give a direction that must be obeyed. The shapes of the signs are usually round,...